DISCLAIMER
This is a model horse page. Any real horse are used for education and entertainment purposes only. All real horses have (r) or -r after the names.
KSW Frost Mage-2013 bay tovero. Sired by KSW Resto Druid, out of Highwood Glazed Eyes. Bred with the help of Oak Tree Equestrian Stud. Bred in England and imported as a weanling.

Etchie done by the lovely Heather Bruen.

Live show Placed! (3rd)





Get/Produce
2018-
---
KSW Frost Mage
2013
Bay tovero
KSW Resto Druid
2002
Black tobiano
Farbig Bud The Stud (r)
(spotted)
King (Belgian)
Belle (Belgian)
Farbig Farm Megan (r)
(spotted)
Commander (Clyde)
Mandy (spotted)
Highwood Glazed Eyes
2009
Bay tobiano
Cheifton's Big Bang
2002
Bay tobiano
Range Cheifton Junior
Valley View Dell
Highwood Spot On
1995
Bay tobiano
Cheif's Return
Highwood Black Jessi
Powered by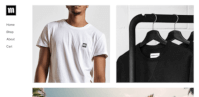 Create your own unique website with customizable templates.