DISCLAIMER
This is a model horse page. Any real horse are used for education and entertainment purposes only. All real horses have (r) or -r after the names.
Majestic Lady
Majestic Lady-1986 bay. Sired by Harrington Majestic (r), out of Stixwould Nice N Easy (r).

OF Grand Champion






Get/Produce
1990-
2010-
Retired after 2010.
---
Majestic Lady
1986
Bay
Harrington Majestic (r)
1977
Gerrick Mjesty
1970
Mulgrave
Princess Emeralda
Lady Luck
1970
Fisherman
Lady Louise
Stixwould Nice N Easy (r)
1982
Ramblers Harbourmaster
1976
Fisherman
Windbreak
Stixwould Abigail
1978
Tynedale St Julian
Osberton Jangle
Powered by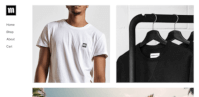 Create your own unique website with customizable templates.