DISCLAIMER
This is a model horse page. Any real horse are used for education and entertainment purposes only. All real horses have (r) or -r after the names.
The General
The General-1995 gold champagne. Sired by Clar Ann Dick 9r), out of Clar Ann Princess Mae (r)

Currently a BSO.





Get/Produce
2000-
2020-
Retired after 2020.
---
The General
1995
Gold Champagne
Clar Ann Dick (r)
Gold Champagne
Beattues Cream
-
-
Beatties Red Sorrel
Chestnut
(A.Belgian)
-
-
Clar Ann Princess Mae (r)
1989
Gold Champange
Clar Ann Prince
1978
Gold Champagne
Strawberry Roan Percheron
Clar Ann Flicka
Clar Ann Cookie
1976
Roan Belgian NR
Kupers Buckskin
Champagne Legend
Champagne Legend-2005 gold champagne American Cream Draft stallion. Sired by Cream Latte, out of Champagne Rose. Bred by Caballos Del Mar.


CM Breyer Belgian




Get/Produce
2010-
---
Champagne Legend
2005
Gold champagne
Cream Latte
1998
Gold champagne
C.W. Cream Of Wheat-r
Gold champagne
Colonial Williamsburg Cream of the Crop
Colonial Williamsburg Rich And Creamy
Orange Cream
1988
Gold champagne
Eads King Cream-r
Hockett's Misty Buttercup-r
Champagne Rose
1997
Gold champagne
Clar Ann Dick-r
Cream
Beattie's Red Sorrel (belgian)
Stoneykirk Supreme Rose
1993
Belgian
Jay-Lou Supreme
Stoneykirk Rose Command
Powered by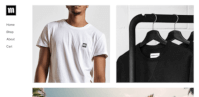 Create your own unique website with customizable templates.