DISCLAIMER
This is a model horse page. Any real horse are used for education and entertainment purposes only. All real horses have (r) or -r after the names.
Illuminating Silence-2009 bay leopard. Sired by Illumination (TB), out of Spotted Silence. Bred with the help of Celtic Song Stables.

Currently a BSO.


Also a registered Appaloosa.


Get/Produce
2014-
---
Illuminating Silence
2009
Bay Leopard
Illumination
1990
Bay
(TB)
Lord At War (r) (ARG)
1980
Chestnut
General (FR)
Luna De Miel (ARG)
All Along (r) (FR)
1979
Bay
Targowice
Agujita (FR)
Spotted Silence
2004
Chestnut leopard
Sunday Silence (r)
1986
Black
(TB)
Halo
Wishing Well
Spotted Lily
1995
Chestnut Leopard
Mr Spotted Bull (r)
Glided Lily (r) (TB)
Powered by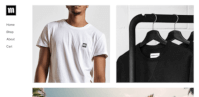 Create your own unique website with customizable templates.